Why Choose Invisible Tape?
The love of beauty is in everyone's heart. A girl's natural love of beauty is one of the ways they choose to look good, whether it is skin care or hair care. People also choose to wear hair extensions as a way to make someone look more beautiful. Invisible tape is a great option that can help you change your hair without causing any damage and look more natural.
Definition of invisible tape hair extensions
This type of hair extension is known by several names, like skin weft, invisi tape, or seamless weft hair extensions. It is a new type of extension . Often, people utilize this hair to add more hair volume and length, reaching their desired look and it creates an illusion that the hair is growing directly from your scalp.
Invisible tape vs normal tape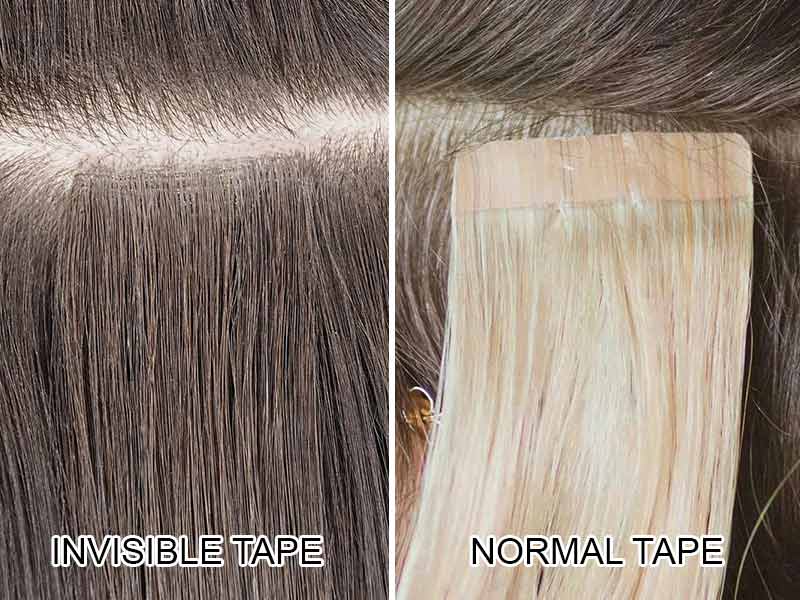 Are there any differences between these hair systems? Invisible tape is a type of tape-in extension and it is easy to attach in your natural locks. Both of these tape-ins are designed to give wearers beautiful tresses and switch up their appearance.
What about classic tape in hair extensions? It is still a favored product by most women because they are so easy to wear. But the tape on the top of this hair will be exposed if you attach it improperly. And when your new hair appears or hair grows, the extensions may slide on your own hair. Hence, you have to get rid of or reapply it regularly. Be careful when removing the tape as it may damage your own hair.
However, invisible tapes look more natural than traditional tape extensions as they are no shiny tape across the top.
Benefits of wearing invisible tape
A smart choice for those with fine and thin hair. Whether your hair is thin or fine, invisible adhesive tape can help you. When applied to the natural locks, they stay so flat, making your tape in less visible.
Invisible tape is easy to use
Rather than spend hours in a hair salon for the installation process, you can do it at home. Learn how to wear this hair and it may take you only one hour or one hour and a half for a full application.
Safe for scalp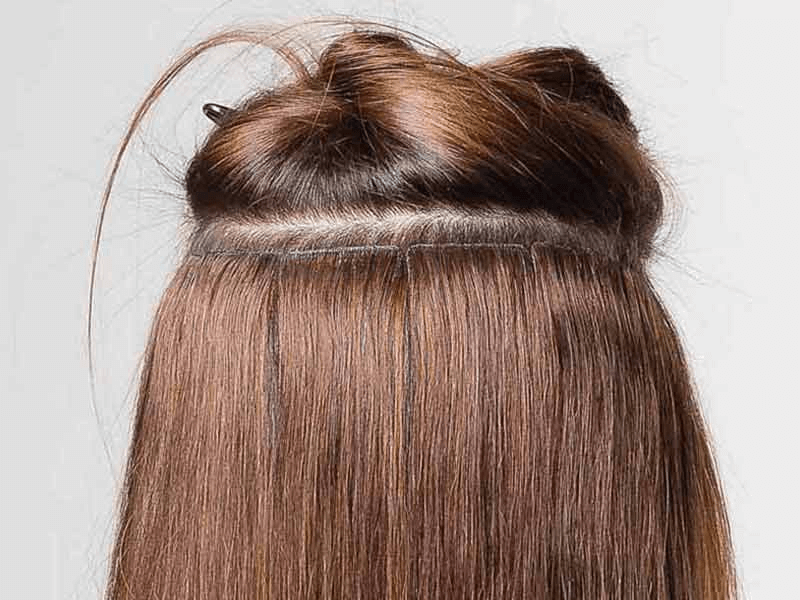 At Youngsee Hair, we only sell human hair systems and we commit that our hairs are completely safe for wearers, including people with a sensitive scalp.
More styling options
Another benefit of invisible tape is that you can restyle it as you would do with your bio hair. As long as your hair extension is made of real strands, you can straighten, curl, or dye it. Style the hair as you wish without fear about hair damage. But after styling, don't forget to take care of it so that you can reuse it many times.
In addition, this hair extension:
– Can be applied near your hairlines and remain concealed
– Easy to maintain
– Comfortable when putting on the head
– Offer no stringy look at the ends
All in all,Invisible tape hair extensions are nice and worth to invest in. This magical unit is easy to utilize and quickly adds more hair volume to your mane. It is not detected whether your hair is thin or finer, we sure.
Know More:
How to Replace Film of Tape in Hair Extensions?
Everything You Need to Know About Tape-In Extensions
What is Injection Seamless Virgin Tape In Hair Extensions?
How to take care of your hair in hot weather?
---