Things Your Stylist Isn't Telling You About Extensions
1. The Choose Of Hair Extension Types
There are a ton of different kinds of extensions, and the choice is important. There are clips-ins, which pop in and out in two seconds; tape-ins, which attach to thick sections of your hair with a double-sided tape; sew-ins, which are woven into a concealed braid without any glue; and protein-bonded extensions, such as Great Lengths, which are bonded to small sections of hair two centimeters from your scalp with various types of adhesives, such as keratin, glue, or adhesives.
On top of having a ton of types to choose from, there are also artificial and natural hair extensions, different textures from different regions, and thousands of colors you can pick from as well. To make the right choice, Youngsee suggests shopping around to find the ones that work for your hair type, lifestyle, and budget — don't feel obligated to go with whatever your usual salon carries. Instead, do some research, go in educated, and ask questions!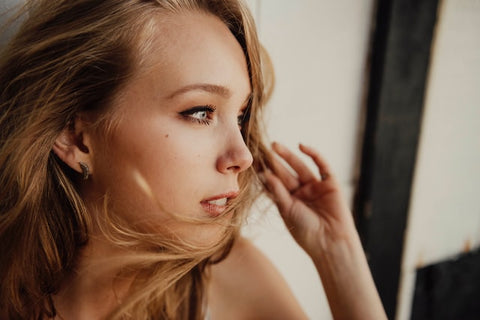 Just like your regular hair, extensions can get split ends and eventually look damaged after being styled over and over again. To protect your investment (and your real hair too!), go easy on the heat styling, always use a thermal protecting spray before hot tools, and deep-condition your hair at least once a week.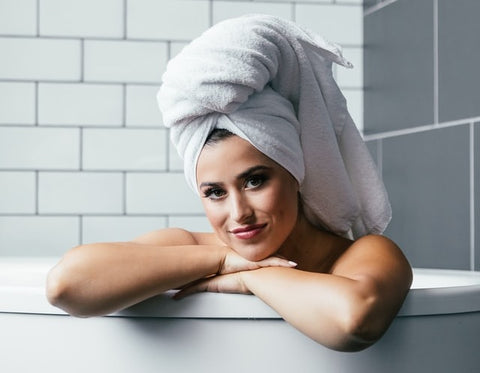 3. You don't have to change overnight.
If you're concerned about your transformation looking obvious, you are suggested to asking your stylist to apply extensions gradually, starting with four or five wefts and adding one or two each time you need a touch-up. That way your hair seems to get a bit longer and thicker over the course of a few months, which looks way more believable than putting in a full set at once.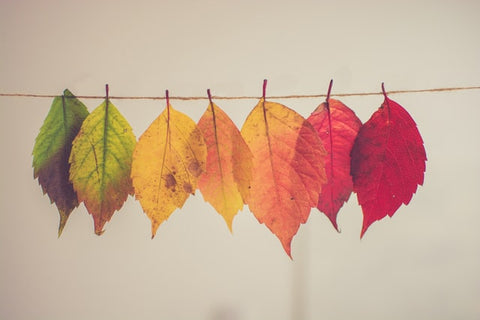 4. Blowouts will be different with extensions.
When there are five to fifteen wefts of hair being taped, glued, or sewn into your own strands, the last thing your hair needs is more yanking. So when you dry your hair or hit up the blowdry bar, ask your stylist to skip the usual brush work (which can tug at your extensions and loosen them) and rough dry (where they dry your hair with their fingers) your hair instead. Then, they can style you with a curling or flat iron as they normally would.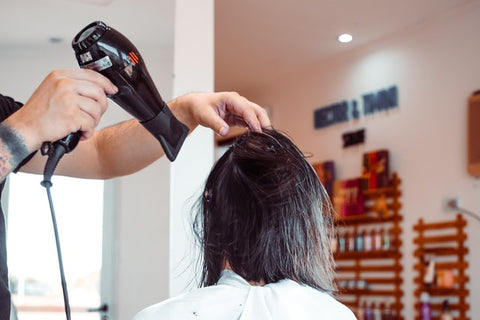 5. Clip-ins are super easy to DIY. 
If you're on a budget, clip-ins are just as good as expensive options. Buy some flat silk wefts of hair that match your own, and pick up a pack of toupee clips. The flat silk weft can be cut freely, in this way, you can cut it at any position. Next, sew the clips onto the weft with a needle and thread!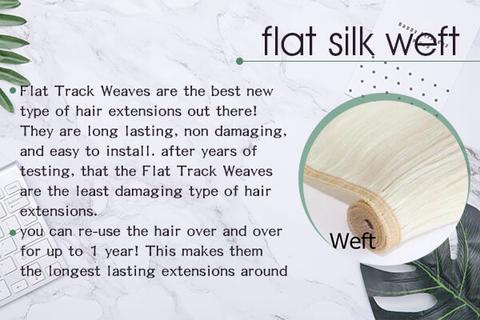 6. Your lifestyle will dictate placement, so speak up! 
Do you wear cute shades all summer long? Always rock a chic topknot? Go to spin class with your hair in a pony every a.m.? If so, mention these details to your stylist, so that he or she doesn't apply them too close to your ears (where the arms of sunglasses sit) or too low (which is visible when your hair is pulled high up). That way you can go about your day, wearing your hair exactly how you want it without any hiccups.
 You may also like:
---