HAPPY INTERNATIONAL WOMEN'S DAY!
As a female led company, International Women's Day is a big deal at YOUNGSEE® Hair! Our goal is to empower women through self confidence! Hair extensions go way beyond the hair itself, it is how the hair extensions make a woman feel when she has the hair that she has always dreamed of.
In an effort to celebrate women and give back, YOUNGSEE® Hair is proud to donate a portion of every sale to the YOUNGSEE® Hair Foundation which offers hair extensions at no cost to women suffering from hair loss.
A lack of hair growth can be very discouraging and take a toll on self perception. Which then leads to a lack of self confidence and even further, a lack of self love. 
We believe that every woman should feel like they can take ownership of their confidence by investing in themselves. We believe in the power of lifting each other up by supporting the choices a woman makes to wake up every morning and feel her best self. There is nothing comparable to a confident smile and we are lucky to be able to experience this happiness alongside of our YOUNGSEE® Hair clients. 
We hope that today and every day women feel like they are allowed to take up space in this world and give themselves permission to invest in what will make them feel their absolute best.
Today we will recommend our best seller of human hair to all of you that is 100% real human virgin weft hair, and we think it is very suitable for all the women and ladies.
Among all these virgin weft hair extensions, we think the Genius Wefts are the most popular weft in recent years. Genius Wefts combine the best atrributes from hand-tied wefts and flat wefts to create the most perfect weft imaginable. This virtually undetectable weft is almost as thin as a hand-tied weft but can be cut for easy customization, and has no return hairs that can irritate the scalp. Some might just call it, Genius!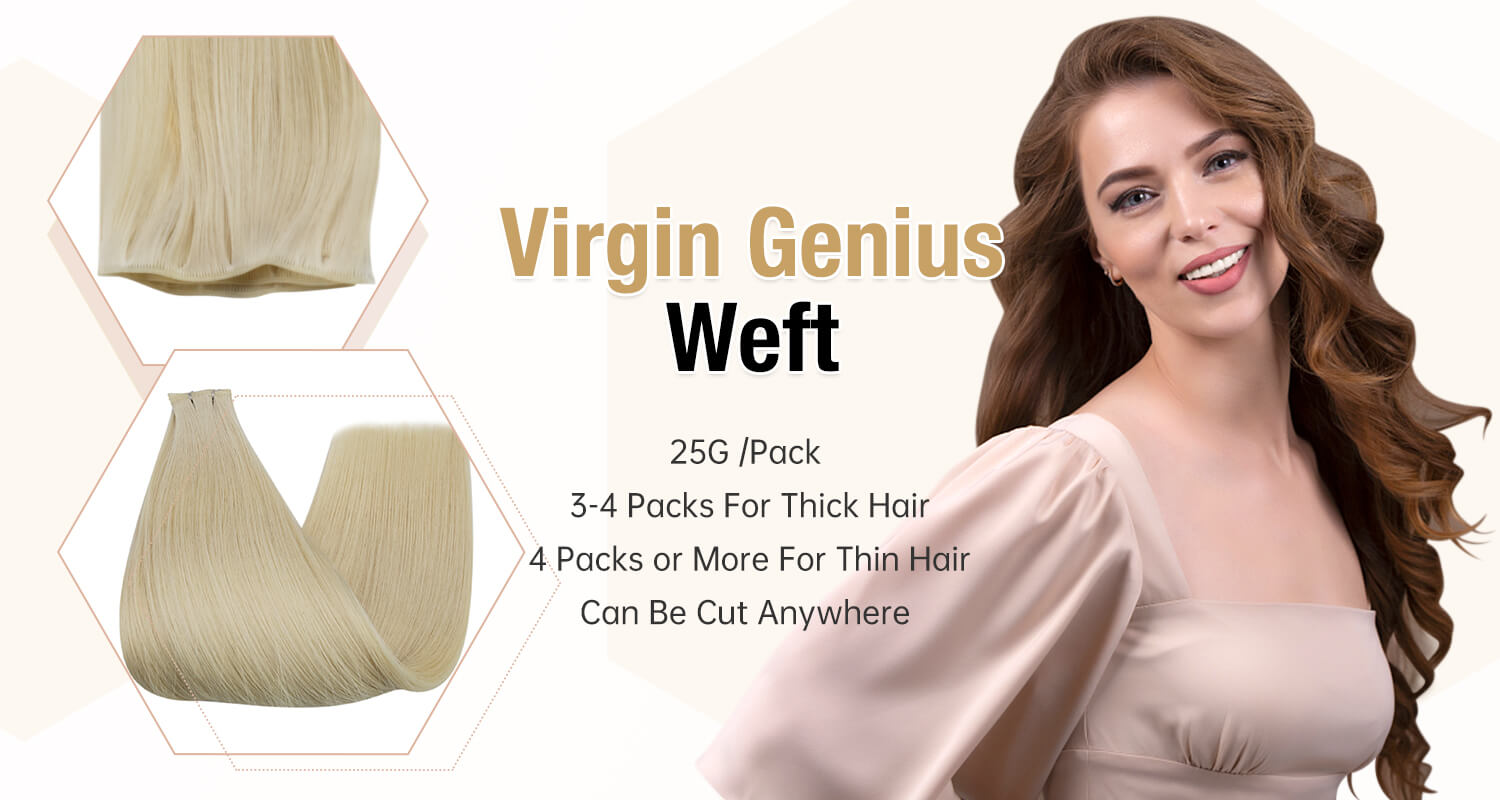 ---