Toppers Best Hair pieces For Women Hair Loss Clip Hair For Medium Area Baldness with 4 Clips Dark Brown Soild Color #4-6.5*2.25 inch
Regular price
$126.45
Sale price
$78.18
Save $48.27
/
---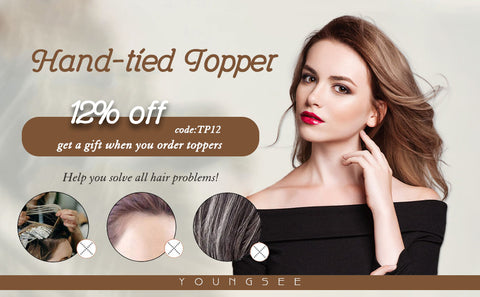 Specification:
Brand: YoungSee
Hair Type:Topper with Clips Hair Pieces, 100% remy human hair.
Hair Color:Pure Color Dark Brown
Hair Texture:Straight, a little wavy because of packaging, can be straightened,
curled and dyed to darker color
Hair Quality: 130% Density.(We could cutomize 150% density if you want) Hand-made tied mono top,
the color, lace size, shape and the splicing method of clips can be customized.

Why Choose Youngsee Topper
YoungSee hair topper provides ultimate coverage for those suffering 
from heavy hair loss at the crown. The widest base we offer, this topper 
will instantly restore volume to your scalp. Made with a breathable Mono 
base for unwavering comfort and long lasting wear. 6.5*2.25 inch of silk lace 
allows you to completely tailor this look to match your style; place it 
anywhere you'd like!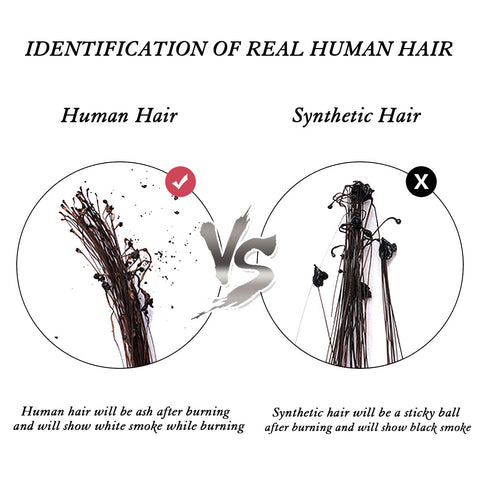 Choose the Right Base Size
When you write down the measurements, don't forget to add one inch to each 
measurement. This will allow for extra hair on each side for where the clips can 
be attached comfortably. Make sure the area you plan to clip the hair topper into 
is healthy hair and can support the weight of the hair topper.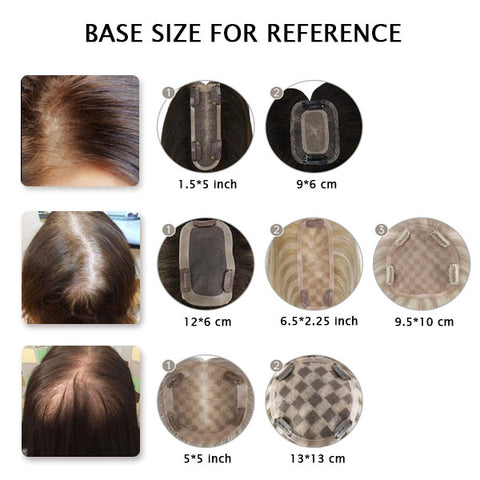 How To Apply
Step 1: Clearly Identify Anterior-posterior Direction. Detangle the Hair 
With a Wig Comb.Open All Clips on the Underside of the Topper.
Step 2: Place the Front Edge of the Topper Approximately 1-2 inches 
From the Front of Your Hairline, Positioning it Over the Area of Hair 
Loss, and Secure the Front Clip.
Step 3: Place Light Pressure Over the Top of the Hairpiece and Run 
Your Fingers Over the Length of the Base to Secure the Back Clip.
Step 4: Style and Blend Hair as Desired.