Full Cuticle Bundles 100% Virgin Human Hair Weft Handmade Highlight Blonde Mix
Regular price
$134.93
Save $-134.93
/
---
Hand Tied extensions are most suitable for thick, coarse hair.
You can use oil-based products on the scalp when wearing hand-tied extensions, so there's no need to purchase special products to maintain your look.
No heat or glue is required for a hand-tied extension application.
You can think of hand-tied hair extensions as the couture design of hair extensions. As the name suggests, this detailed creation is literally tied by hand, and are wefts of hair that are hand-tied to your natural hair. The great thing about the fine work of the hand-tying technique is that the seam used to merge your dream hair to yours is thin, allowing the extensions to lay flat against your hair and become one with it. This also makes these extensions a dream to wear  they are incredibly comfortable.
Hand-tied weft hair extensions? require no tape, glue or heat for application. These are 

a collection of pieces that have been pre-cut and sewn by hand to create the smallest weft-size possible. Pieces SHOULD NOT be cut on your own as they will unravel and become unusable. Hand-tied 

wefts can be used to add fullness and length, all while blending seamlessly to your natural hair and texture.
HAIR TYPE:

 

Hand-tied Real Human Hair Weft

HAIR SETTING: Can be curled, straightened, washed and cut.
HAIR TEXTURE: Natural straight, and have a natural wave when wet or left to air dry or diffused.
HAIR WEIGHT: 14"/18"--- 10g ; 20" / 22"--- 15g
HAIR LENGTH: 14inch-22inch
USING TIME: 6-12months
Sew In The Weft Hair
Part your hair and make a section.
Create a tightly braided braid.
Cut the hair weft to fit the part.
Attach the weft using a needle.

Attach Your Weft With Clips
Part your hair.
Cut the weft to fit the part.
Sew clips on the weft.
Clip the hair weft into your own hair.

Attach With Micro Rings
Part your hair.
Cut the weft to fit the part.
Place a micro ring on the needle and open the hook.
Grasp your hair and the weft
with the hook.
Then squeeze the micro ring
firmly with the pliers.

Attach Your Weft With Glue
Part your hair.
Cut the weft to fit the part.
Apply glue on the upper edge of the weft
along the section closest to the scalp.
Press the extensions against the glue.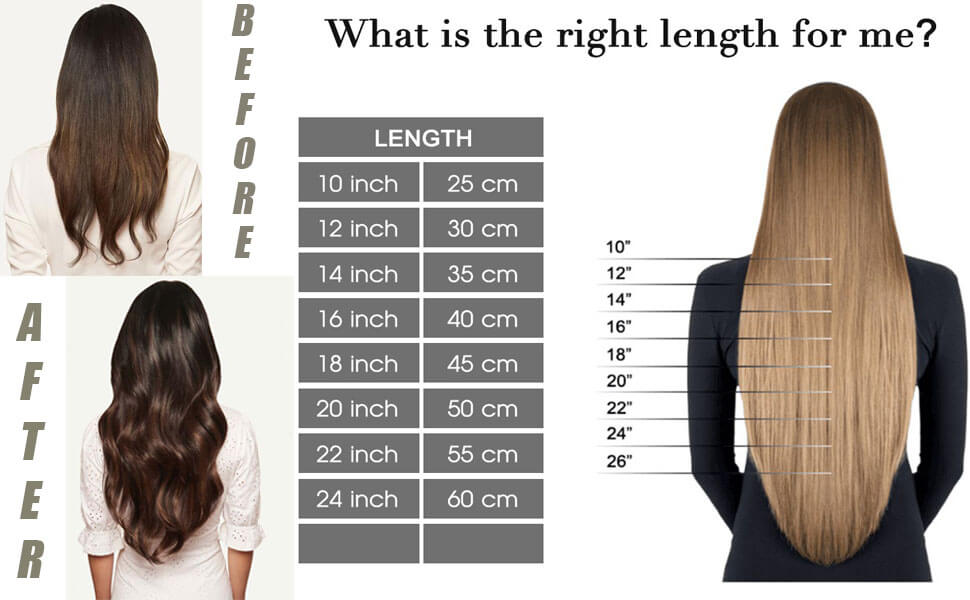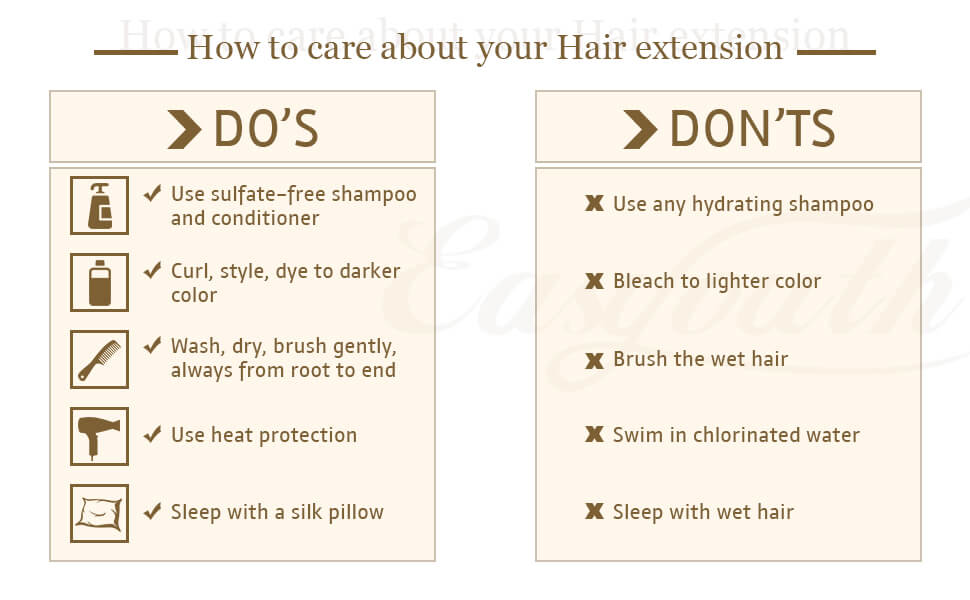 1.what is virgin hair?
The word 'virgin' refers to something that is pure and untouched.
This has not been exposed to any kind of harsh agents and the cuticles all still have to be intact and running in the same direction.
2. How long does it last?
How long the hair lasts depends on how you maintain it. Treat it like your own hair and take very good care of it in order to use longer, Then normally it could last for over one year.
3.Why are my hair getting tangled?
Your Hair tangle due to dryness, oil & dirt build-up, saltwater, and not combing (wide tooth comb) out your hair daily.
Make sure to wash & condition your hair at least once a week, twice a week is better. Use hydrating drops or consult your stylist for more help.

4: Can I dye/color the hair?
The hair can be colored. As a general rule, it is easier to darken the hair than to lighten the hair. We recommend to dye darker, since it is difficult for the original colour to fade. Brazilian virgin hair extension at a competitive price. Improper dying will ruin the hair. We highly recommend having your hairdresser dye the Brazilian virgin hair. Colouring by yourself will take a risk of not coming out the shade you want. If you can't get to a salon, please always use good quality products and test a small sample first.

5. What type of hair care products should I use?
Treat this hair just as if it was your own hair.
1. Use a good quality shampoo and hair conditioner to care for the hair. It's important to keep the hair soft and shiny.
2. You could use gel or spray styling products to keep the hairstyle.
3. Olive oil will be a good choice to keep the hair healthy.

6: If I order today, how long it takes for the shipment?
A: If we have the hair in stock, generally speaking, after we received the payment we will ship out the hair, Expedited express delivery usually takes 3-5 working days, ordinary express delivery usually takes 10-15 days